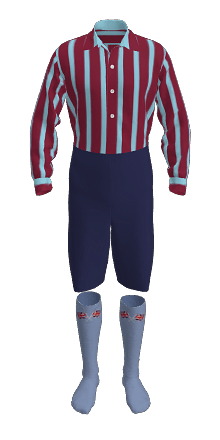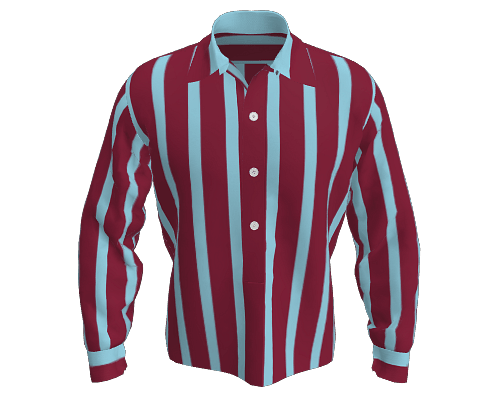 Southern League Division Two
P16 W14 D2 L0 F62 A11 Pts 30 (1st)
The 1900-01 team photo shows a thick dark stripe and a thin light stripe in the shirt fabric; claret and blue based on the club colours. The collar differs from the 1897-98 version with the lighter stripe being moved towards the fold.
Dark shorts are seen in the 1900-01 team photo, which appear to be navy
Light socks with crossed Union Flags are depicited. For illustrative purposes they have been coloured light blue.