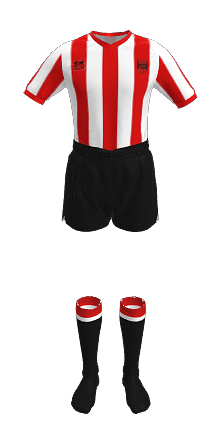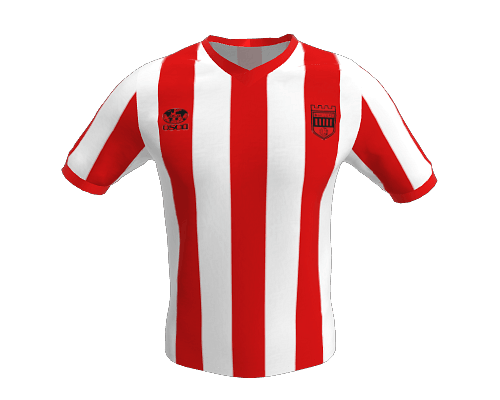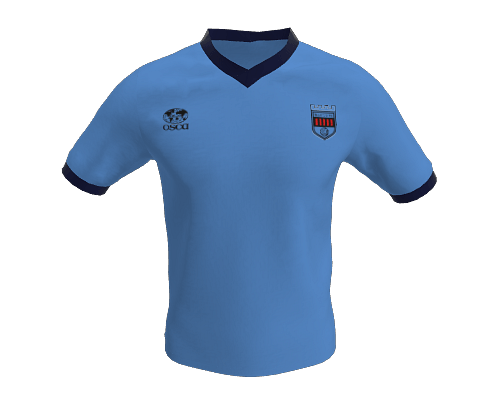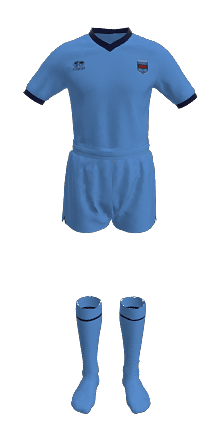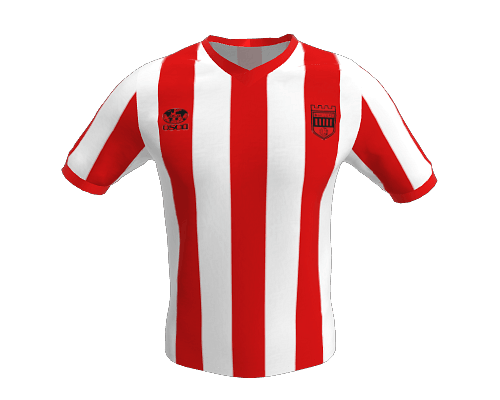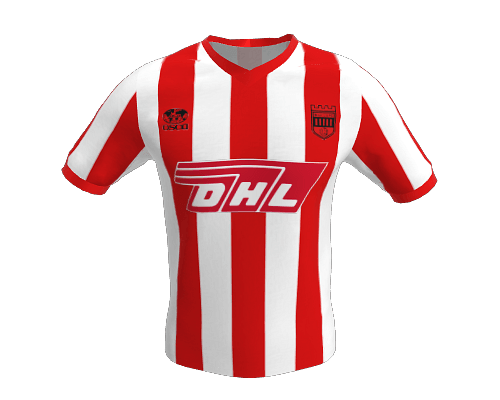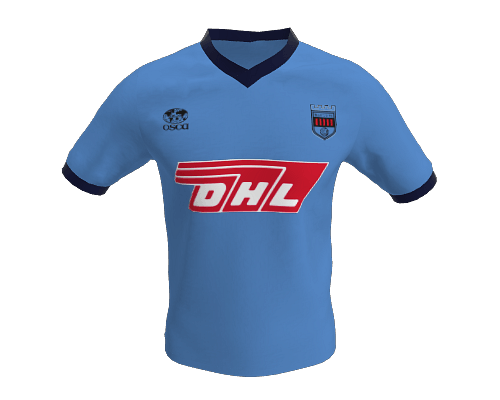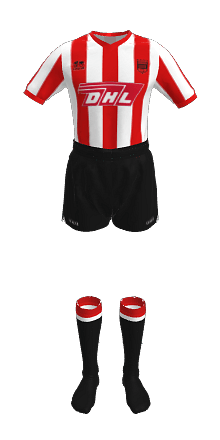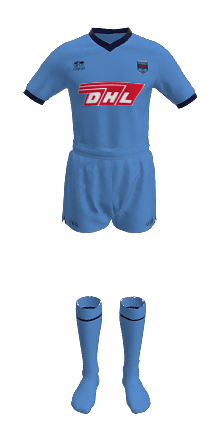 Football League Division Three
P46 W19 D11 L16 F56 A47 Pts 68
The 1981-82 shirt was manufactured by OSCA. The red and white stripes were evenly spaced and finished with a shallower V than the previous season. Collar and cuffs were both red. The OSCA Logo and a part monochrone club badge were placed at a wider distance than before.
The away shirt was a similar design to the home in a light blue with dark blue trim.
From April 1982 DHL appeared on the shirts as the clubs first sponsor.
Home - black with a small white trim at the lower part of the sides
Away - pale blue with a small dark blue trim at the lower part of the sides
Home - black with red top and a thin red bandAway - pale blue a thin dark blue band
Away Kit (from April 1982)
Home Kit (from April 1982)