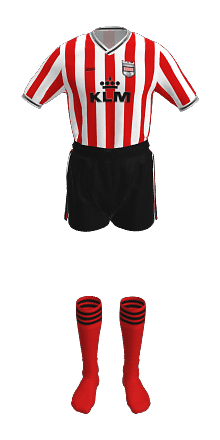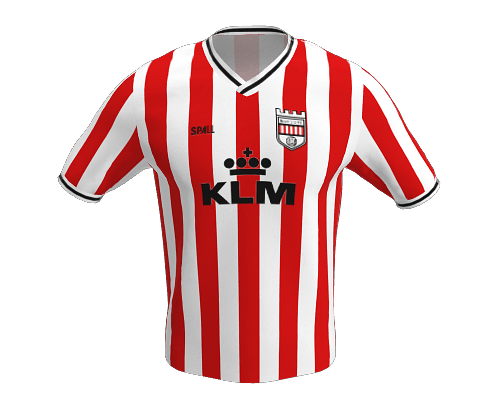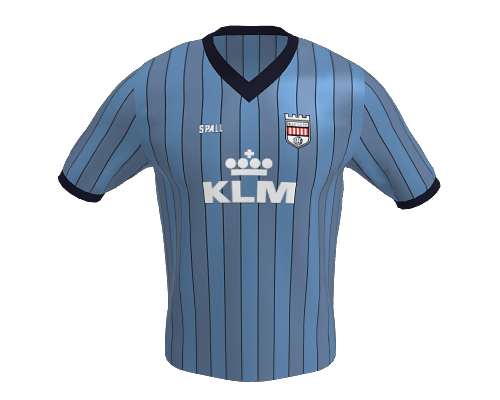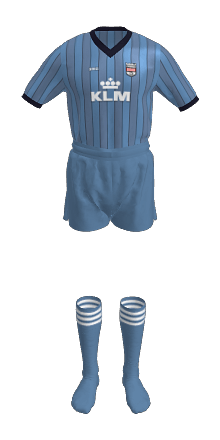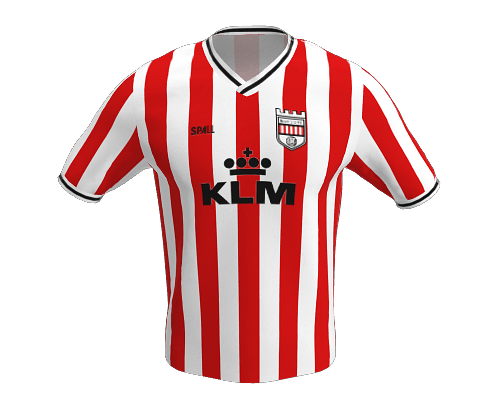 Football League Division Three
P46 W16 D14 L16 F53 A59 Pts 62 (12th)
The Spall home shirt for the 1987-88 season was simialr to the previous version. The stripe pattern was more consistant with a centre red stripe, and the collar now showed a looped over element on the collar.
The away shirt was unchanged
Black with red and white side stripe for the home. Light blue for the away.
Home - red with three black bands
Away - light blue with three white bands