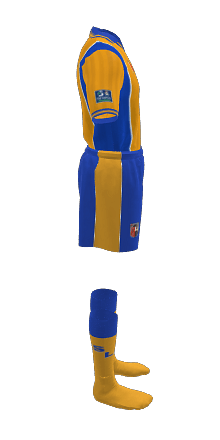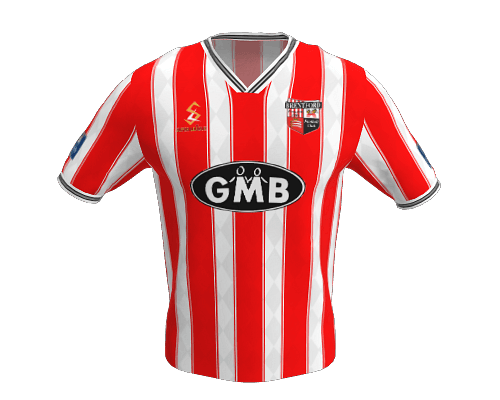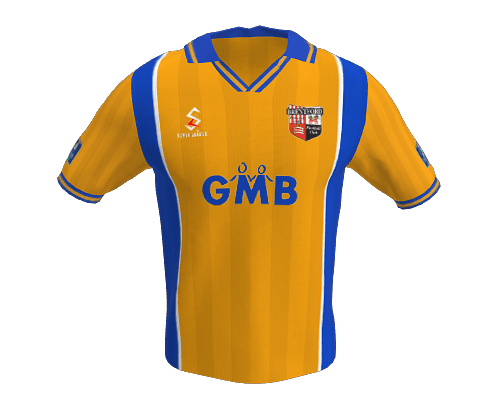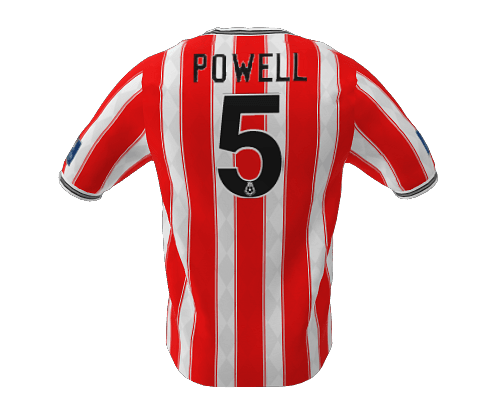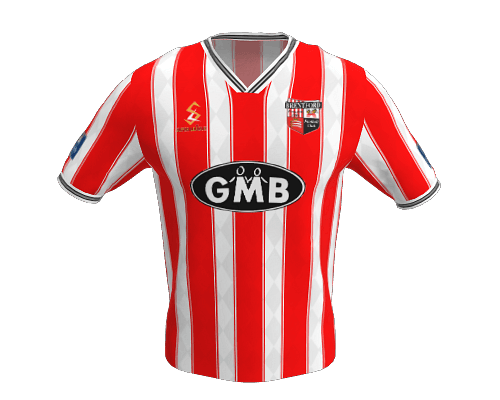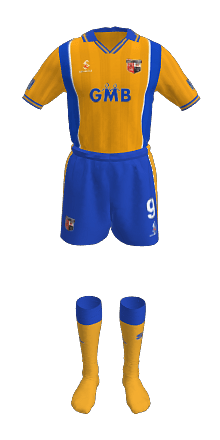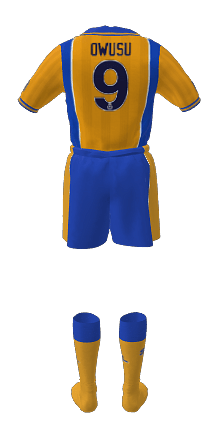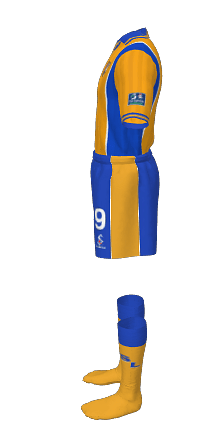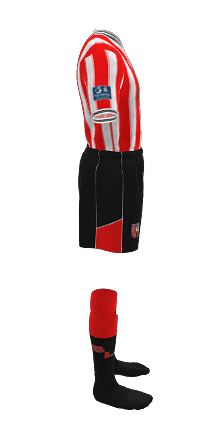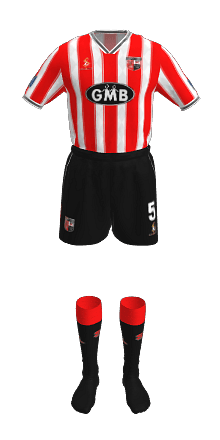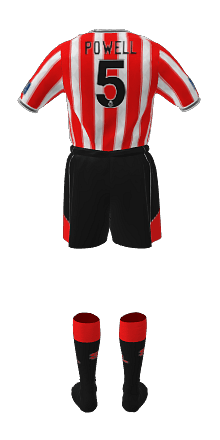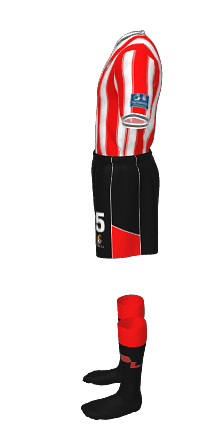 Football League Division Two

(Tier 3)
P46 W13 D13 L20 F47 A61 Pts 52 (17th)
The Super League styling from 1998-99 was used again for the 1999-2000 season. The home shirt was identical apart from the positioning of the Super League and Brentford badge which were moved closer together and within the red stripes. The red stripes were enclosed by red pin stripes and finished with a white trim containing dual black stripe. The away shirt of amber with white and blue sides was the same as the previous season. Squad numbers were now mandatory so players names and a new Football League badged number adorned the back of both shirts.
The home shorts were black with a red side section enlosed between white stripes. An alternate red version of the shorts was available. The away shorts were blue with an amber side section enclosed between white stripes. Both home and away shorts had the player number above the Super League logo
Home - Black with red top and red SL text on the sides. Away - Amber wth blue top and blue SL text on the sides.