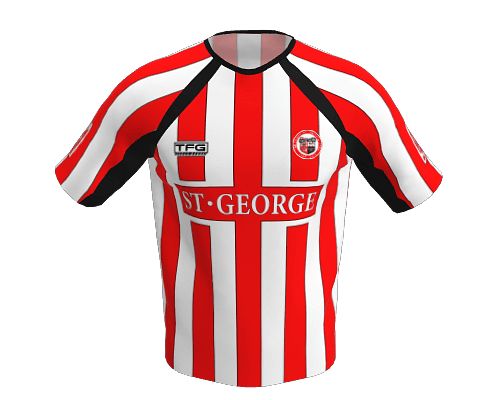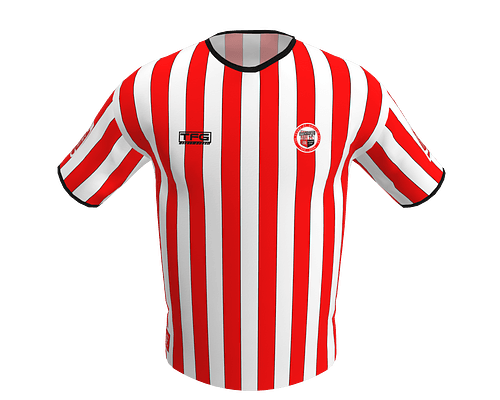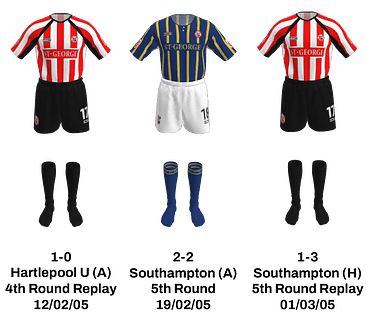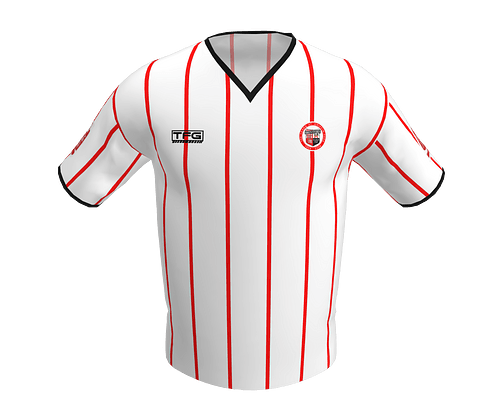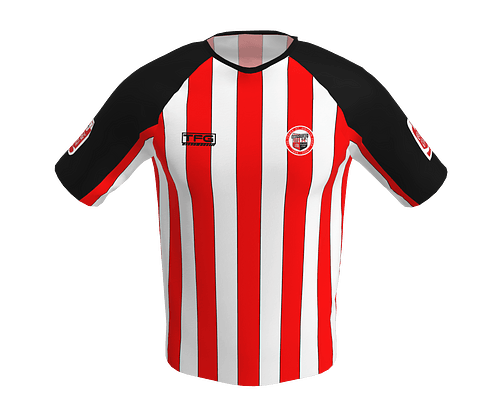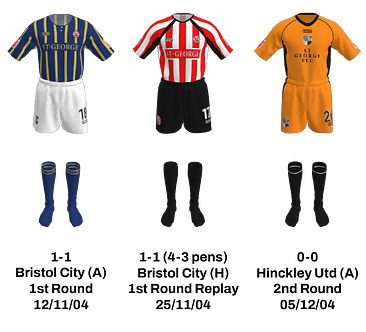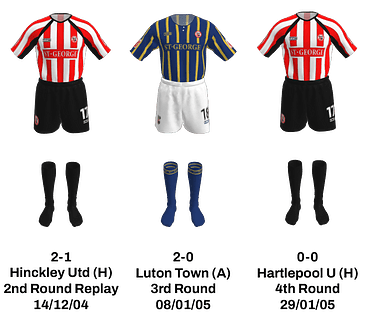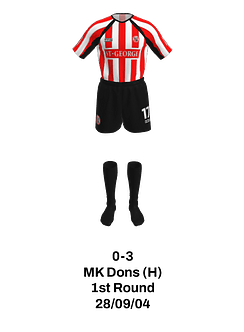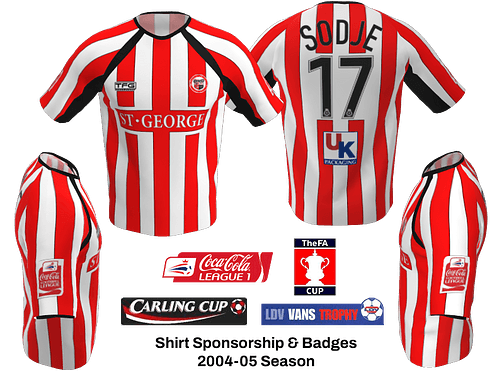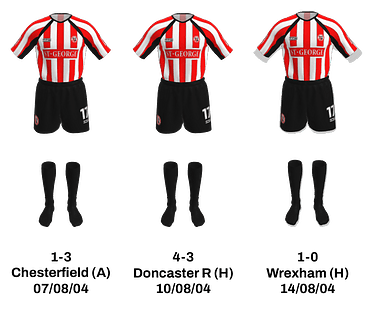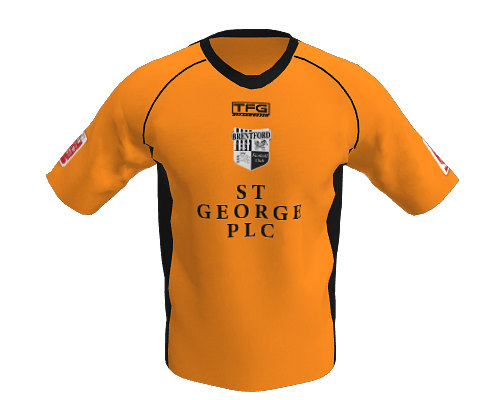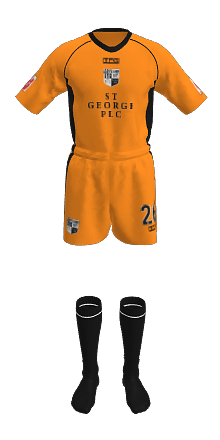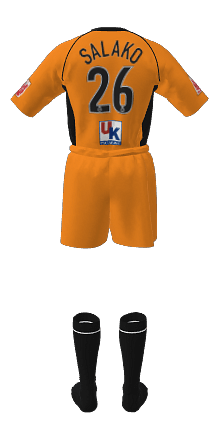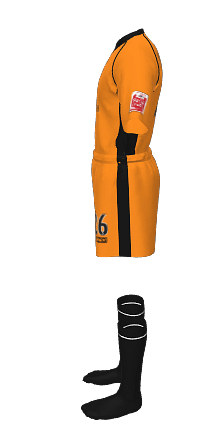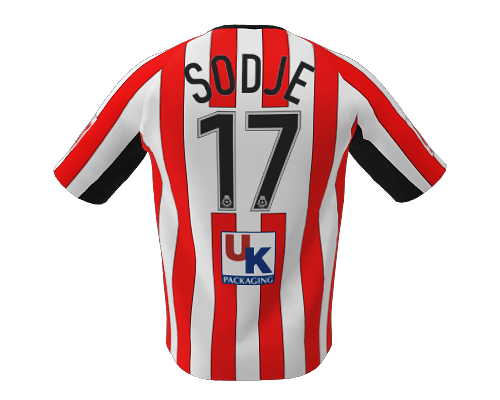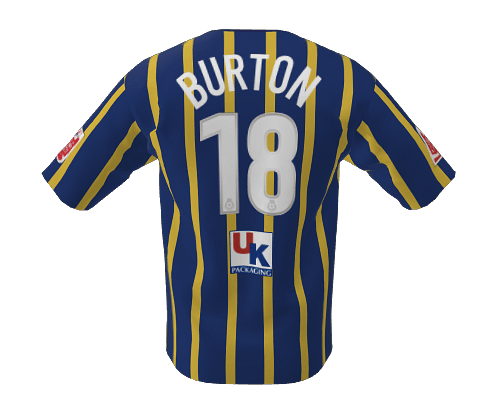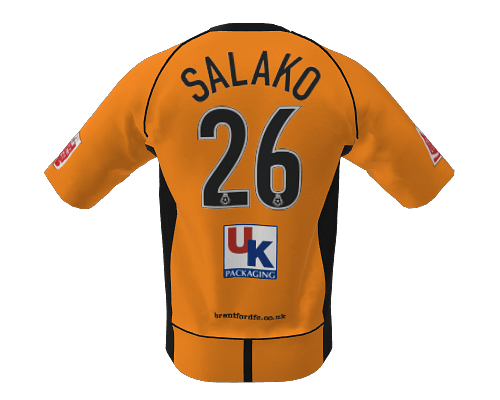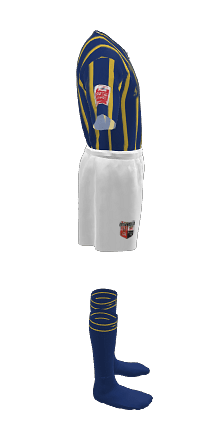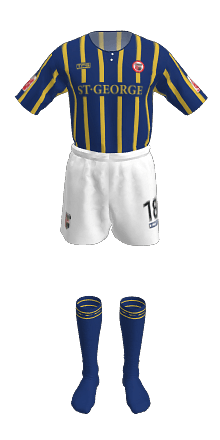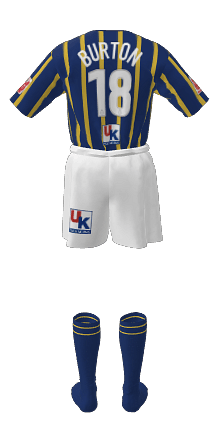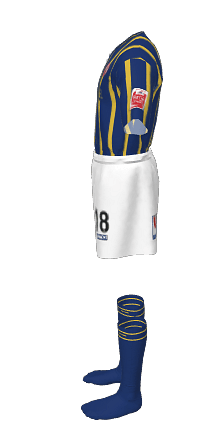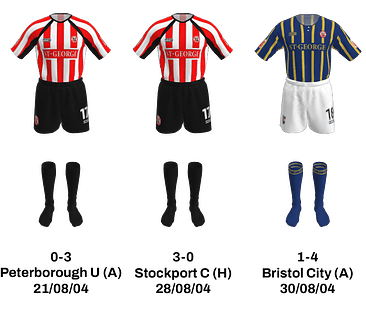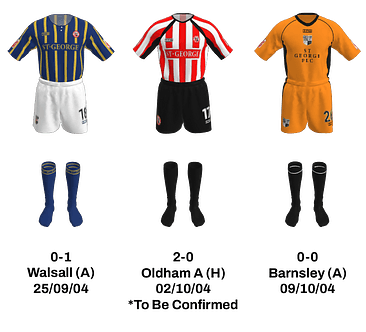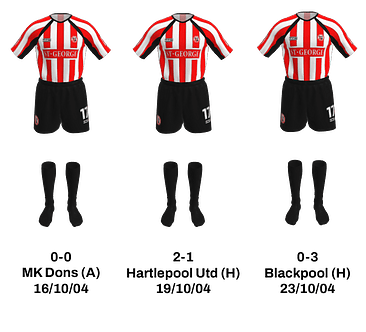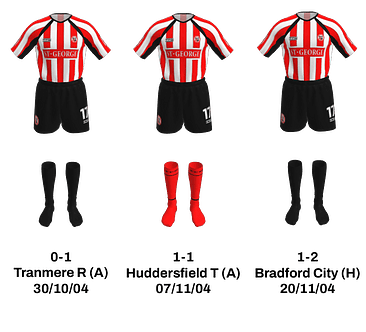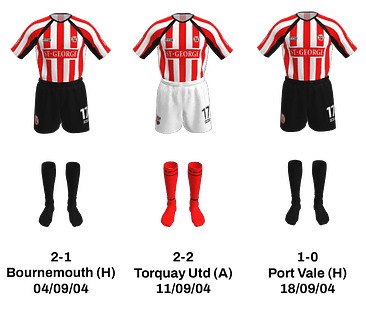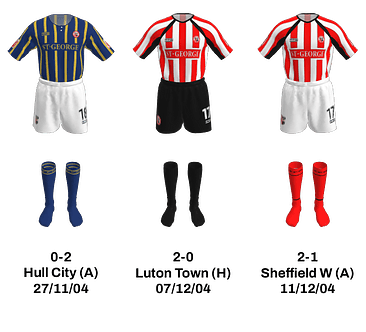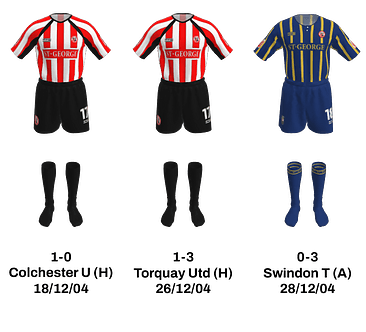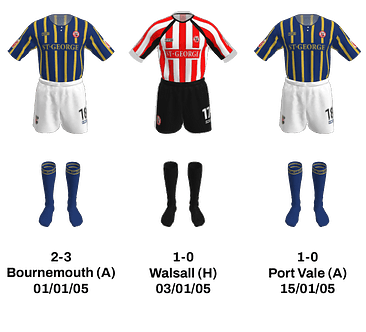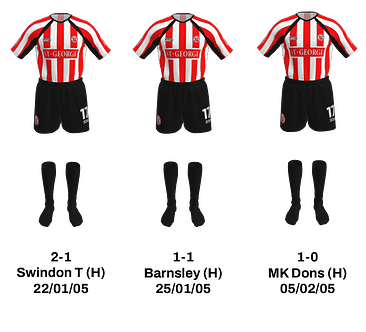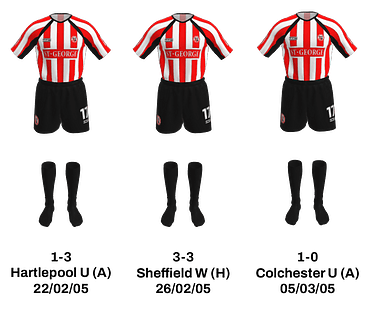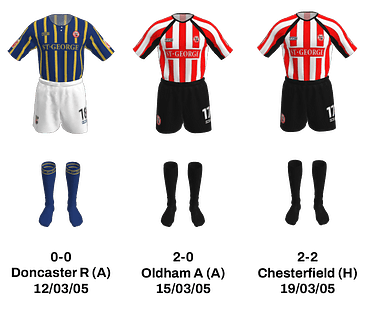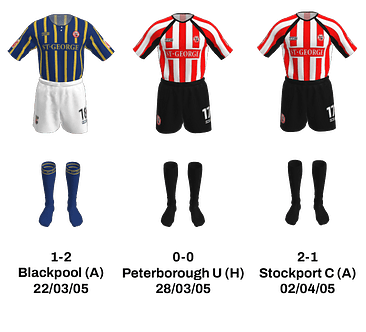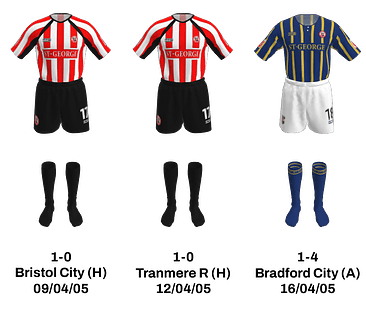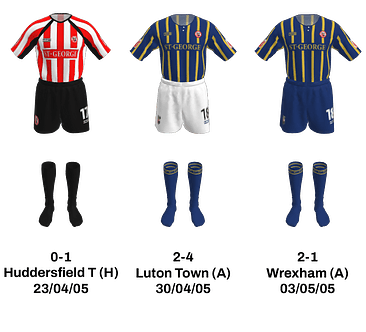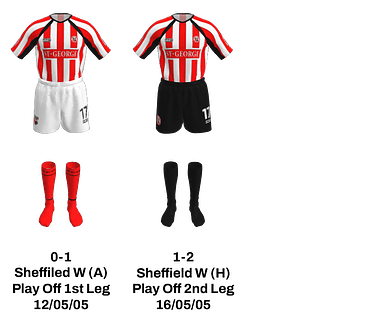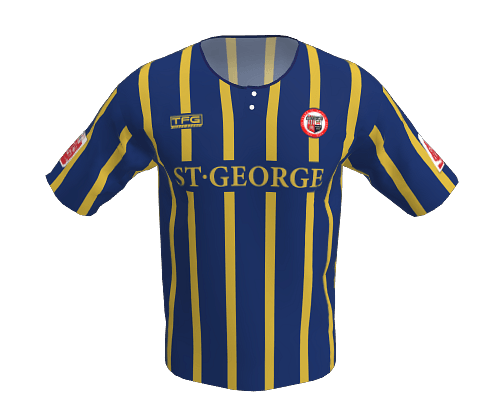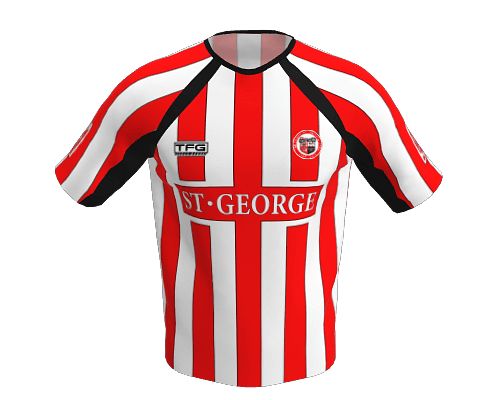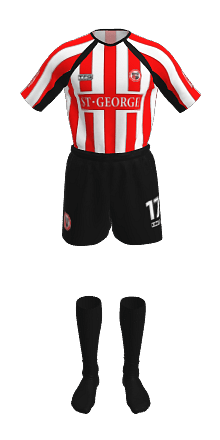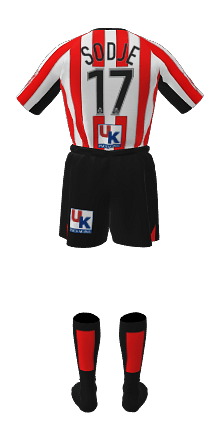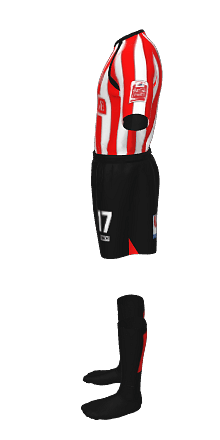 P46 W22 D9 L15 F57 A60 Pts 75 (4th)
To celebrate 100 years in Griffin Park, the club added an outer circle to the club badge with added text to commemorate the occasion. TFG incorporated sponsor St George into the home shirt with a homage to their namesakes flag encased in the traditional red and white stripes. A section of black from the black round collared neck to the underarm, and a black inner sleeve finished the shirt. The away shirt was a nod to the colours and style worn when Brentford first occupied Griffin Park, blue with a thin yellow stripe. A grandad buttoned collar finished the homage to the 1900's style. The gold and black away shirt from 2003-04 was used as a third shirt. Coca-Cola league badges adorned the sleeves. UK Packaging joined as rear shirt and shorts sponsor mid-season.
Home - Black with red triangles at the sides. Alternate were ehite with black stripe on the side
Away - White. Third - Amber with black side stripe.
Home - Black with red section on the rear. Atlermate red with doudle white band and TFG logo. Away - Blue with double yellow band and yellow TFG text. Third - Black with white band