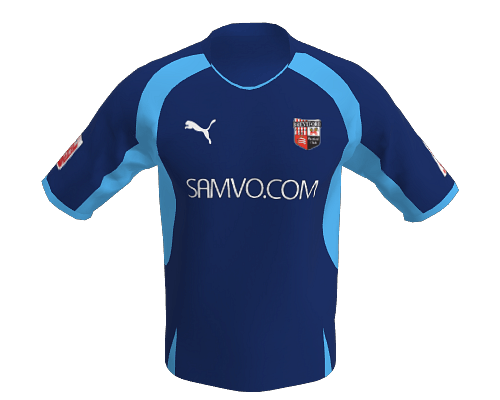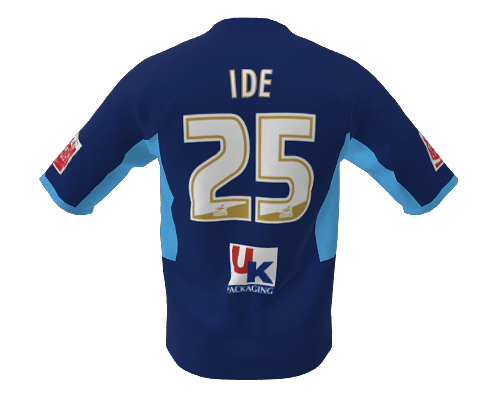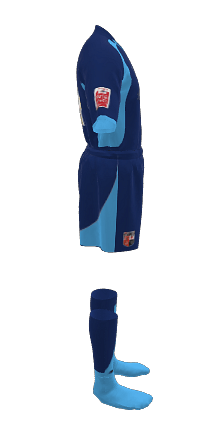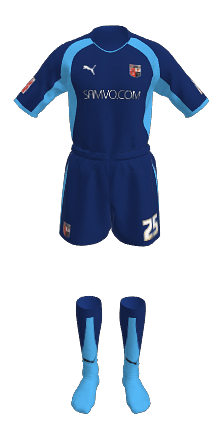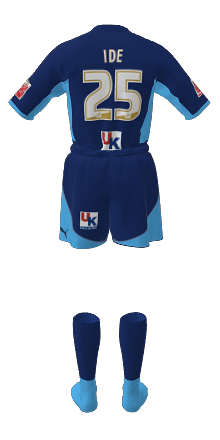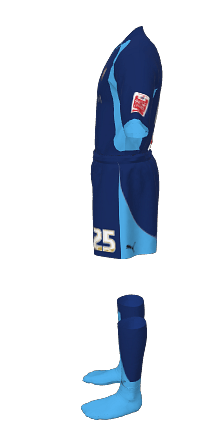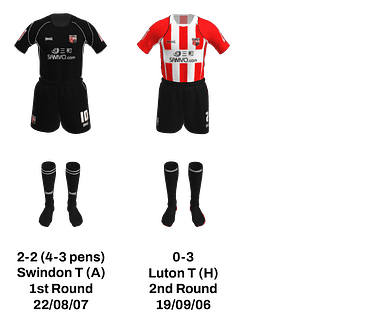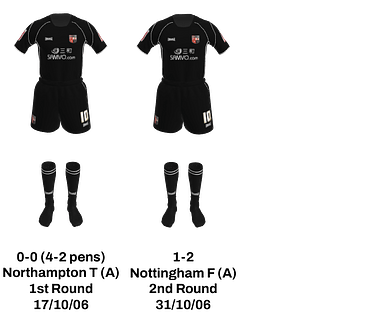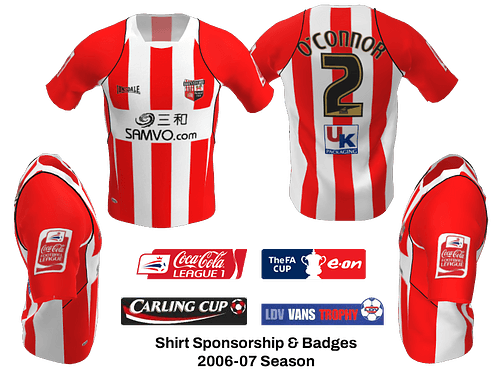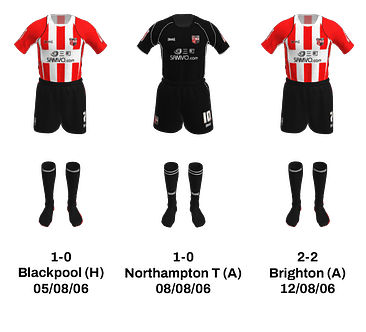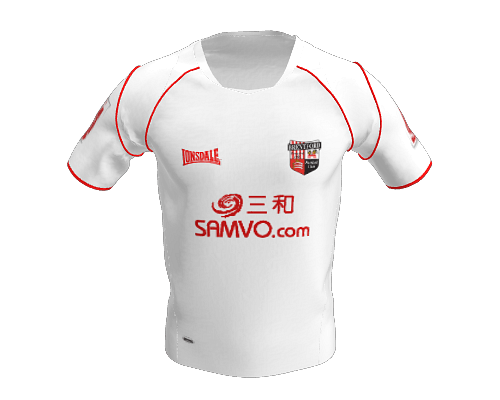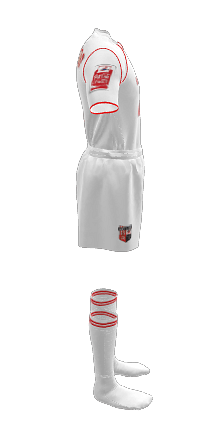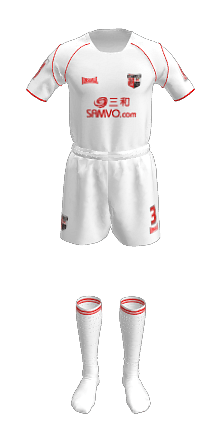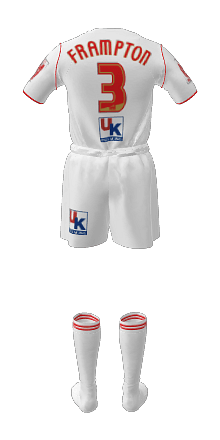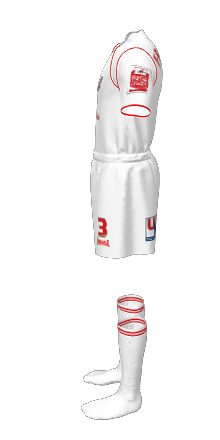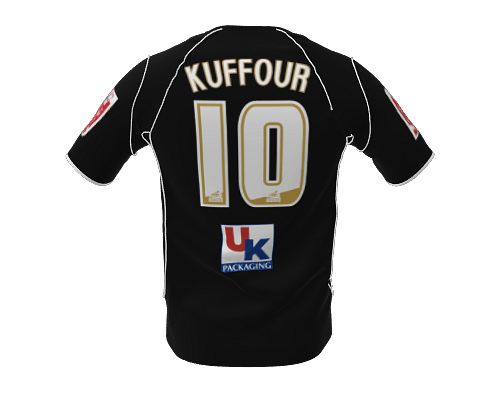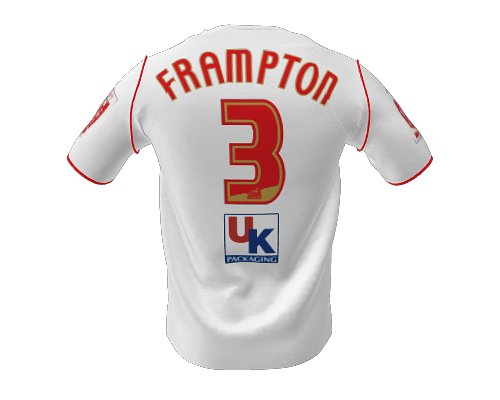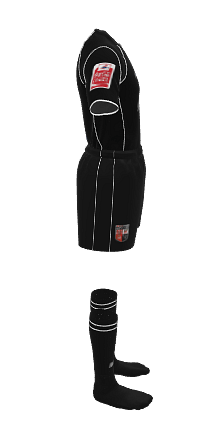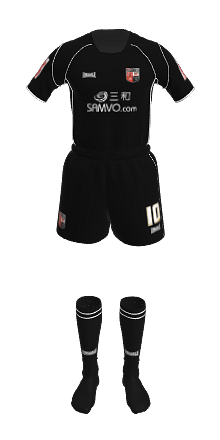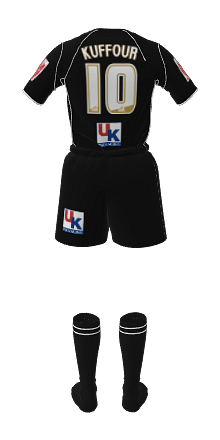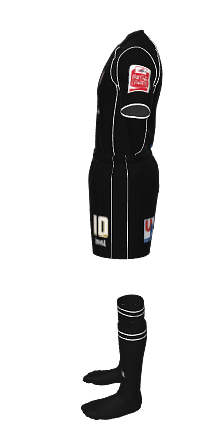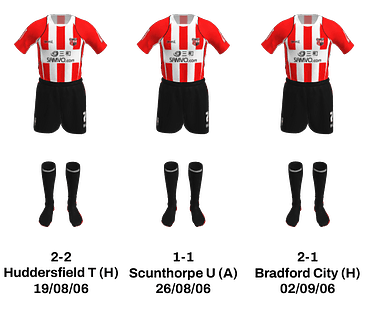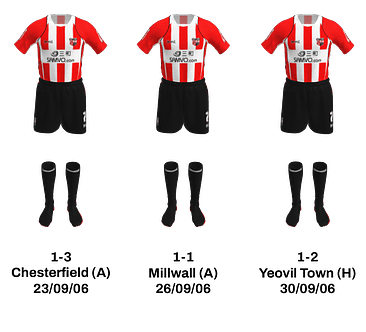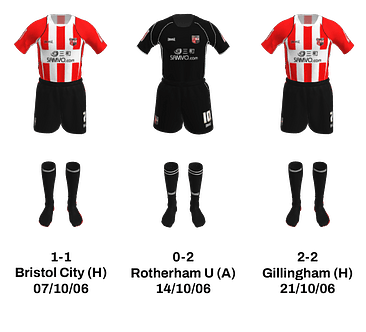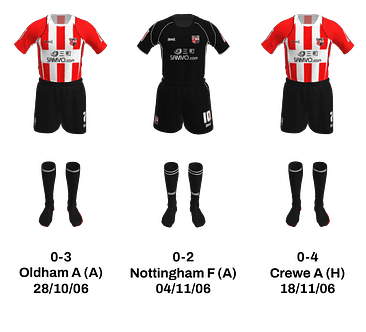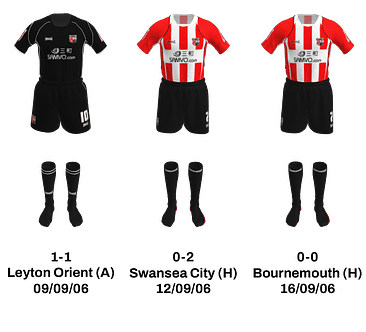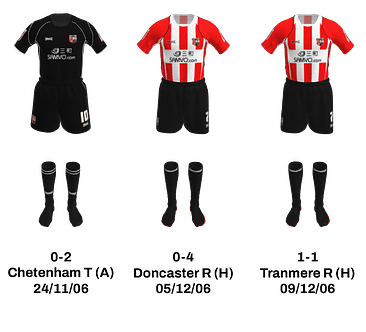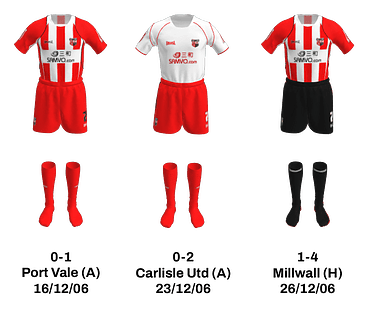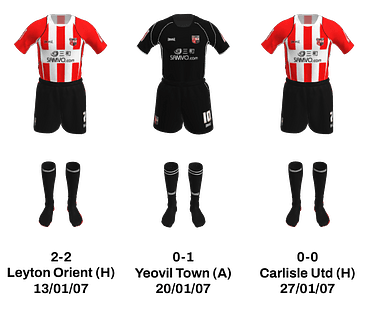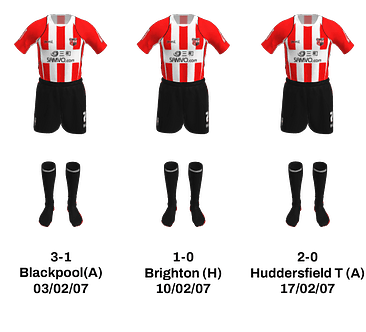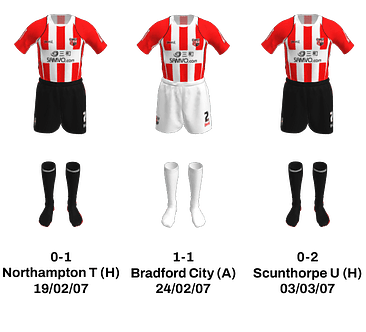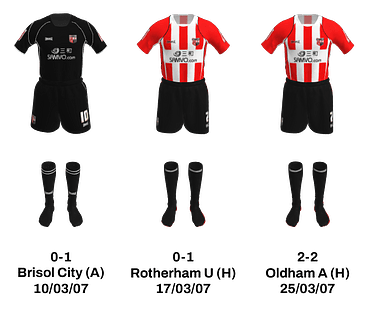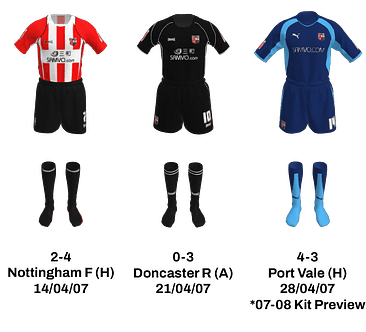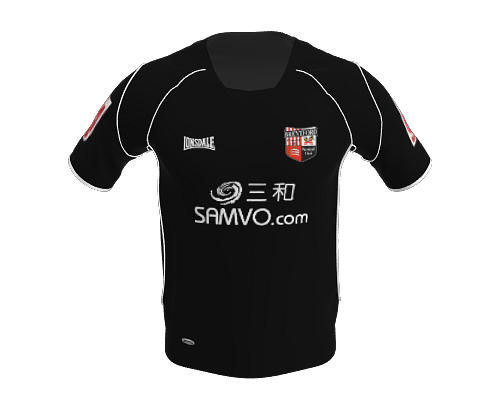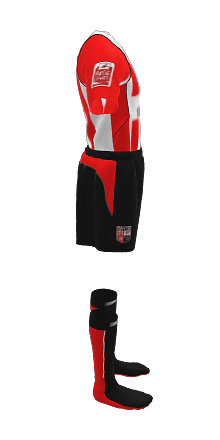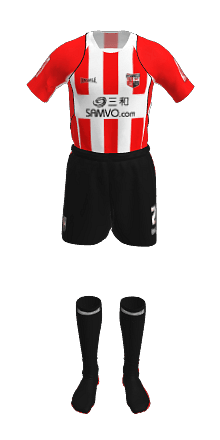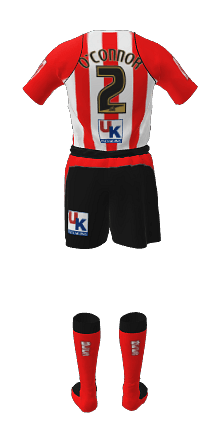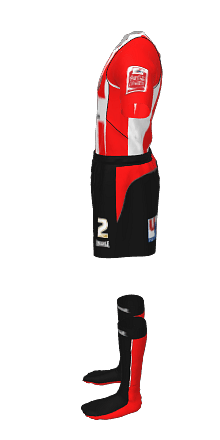 P46 W8 D23 L25 F40 A70 Pts 37 (24th)
Lonsdale retained the wide collar style for 2006-07. The home shirt had a gap between the red and white stripes for new sponsor Samvo, and the sleeves and shoulders were solid red with a black trim where it met the main shirt. A new addition was a solid red side panel that had a black trim on the upper half. The black third shirt from 2005-06 was modified with the new sponsor logo in white and the addition of a white piped side trim. Coca-Cola league badges were worn on the sleeves.
Home - Black with red pattern on back and sides. Alternate - Red with black pattern on back and sides. Away - Black with double white stripe on the sides.
Home - Black front, red back with white join. BEES in white text at the rear. Alternate - Red. Away - Black with double white band
2007-08 Away Kit (worn at last Home game)
2007-07 Away Shirt (Worn at last Home game)